Dimension:
L: 1600 mm ; W: 420 mm ; H: 440 mm
Material:
Fabric finished seating with hand-finished steel frame
Fabric Canvas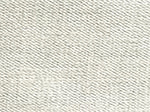 Fabric Soft Cotton
Finished with rustic canvas seating and hand-finished steel frame, this iconic Budapest Bench is a unique addition to your living and foyer area? Opting for smaller size or different color? Ask our design consultant to customize yours now!!