Dimension:
L: 2400 mm ; W: 1040 mm ; H: 730 mm
Material:
Fabric with high density foam and solid wood base frame
Fabric Canvas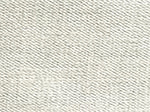 Fabric Soft Cotton
Get cozy with this ample size 3-seaters Berlin Sofa, perfect for a large size living room. Slightly on the lower height for a more welcoming look, this sofa is perfect to be paired with oversized cushions. A tip from us : Talk to our team for customizing the sofa to better fit your home. Choose from our extensive fabric and synthetic leather collection and adjust the size.