Dimension:
L: 1800 mm ; W: 620 mm ; H: 830 mm
Material:
Fabric finished high density foam seating with unique quilt details and PU finished solid wood base frame
Fabric Canvas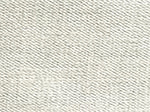 Fabric Soft Cotton
This 2-seaters Stockholm Sofa is perfect for a medium to large size living room. Slightly taller for a more distinguished and enclosing look, this sofa is finished with vibrant color fabric and unique quilted pattern. Personalized the size and the finishing with your preferred color to better match your living area.