Dimension:
L: 572 mm ; W: 475 mm ; H: 780 mm
Material:
Fabric finished seating with PU finished solid wood frame
Fabric Canvas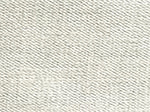 Fabric Soft Cotton
Looking for something versatile with strong character for your home? Oslo Chair combines the warm natural wooden texture with striking black padded seat. Who said beauty is a pain when you have this comfy chair when you do your make up or having a stylish meal in your dining?