Dimension:
L: 500 mm ; W: 550 mm ; H: 850 mm
Material:
Fabric finished seating with hand-finished steel frame
Fabric Canvas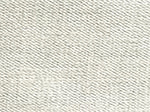 Fabric Soft Cotton
As part of our Modern Urban collection, Brooklyn Triangular Chair offers a touch of industrial to your home with steel net backrest and light frame steel base. With unique triangular design, this chair suits your dining or study area. You can also personalize the color and the fabric finish to fit your interior theme.